Digital Marketing
Today, one of the universal guidelines is that websites that come up on top of the search engine results will gain more internet traffic that result in more business. Rather than missing the boat by just owning a website, it is high time to tap digital marketing to reach your targeted audience and garner positive results.
APPAC Digital Marketing efficiently drives traffic to your website and generates leads as well as client retention. We accelerate businesses to leverage digital channels such as Google search, social media, e-mail, and other online platforms to connect with their existing and prospective customers.
As a seasoned digital marketing Company, APPAC makes sure that you have a search engine friendly website that is perfectly optimized to reach the top of search-engine results. Our Digital Marketing services revolve around: Increased traffic, better ROI and eminent web identity.
APPAC Digital Marketing Service Offerings
Search Engine Optimization
Search Engine Marketing
Social Media Marketing
Online Reputation Management
Email Marketing
Content Marketing
SEO, SEM, SMM and PPC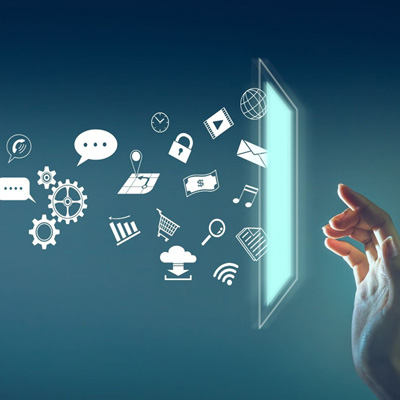 Search Engine Optimization (SEO)
APPAC Search engine optimization (SEO) strategy is based on ethical SEO practices and will focus on diverse kinds of search, such as local search, image search, video search as well as industry-specific vertical search engines. This gives a web site unique web presence.
APPAC SEO strategies are based on the latest search engine algorithm and work on the basis of the search engines' unique algorithms such as Panda, Penguin, Humming bird and so on, to ensure that your website on the top slots of popular search engines.
APPAC Search Engine Optimization Services comprise
E-Commerce Search Engine Optimization
Web Portal Search Engine Optimization
Mobile Search Engine Optimization
Video Search Engine Optimization
Mobile App Search Engine Optimization
Multilingual Search Engine Optimization
Search Engine Marketing (SEM)
APPAC possesses rich experience and expertise in two major Search Engine Marketing strategies, namely, SEO (search engine optimization) for organic search and PPC (Pay Per Click) advertising.
We are capable of taking Search Engine Marketing to the next level by focusing on Google Adwords placement targeting, Social Media Marketing (SMM) and Integrated Vertical Search. We bring in game changing Search Engine Marketing strategies so that your business could thrive and reap better results.
Social Media Marketing (SMM)
Social media marketing is a powerful way for businesses of all sizes to reach prospects and customers. We enable you to interact directly with your customers through diverse social platforms. APPAC is capable of active and passive promotion of your brands to reach wider audience. We explore social networks such as Twitter, Facebook, Google+, Instagram, LinkedIn, YouTube, Pinterest and so on to actively promote your business. On the passive promotion front, our team helps you to promote activities on social network platforms by updating statuses, posting images, articles or tweets on blogs.
Social Media Management(SMM)
APPAC S provides results-driven social media management service uniquely tailored for your business. APPAC steps in so that you don't have to worry about fitting in daily maintenance of your social media activities into their schedules.
Social media management could be intimidating as well as overwhelming – APPAC make it easy for you. We will represent your business and brand online, so that you could focus on your clients offline.
Content Marketing (CM)
Content Marketing (CM) Content marketing is primarily about storytelling, and APPAC tells great stories to promote your brand and business to attain greater heights. We work to disseminate the right information about your business to the right audience at the right time.
Email Marketing (EM)
Email Marketing is one of the absolute best channels for digital marketing as well as audience building. APPAC email marketing is a powerful tool for getting your business communication directly to your clients and prospects. It strengthens your client relationships and keeps reminding your business prospects to reach out to you.
APPAC creates, sends and tracks your business emails that look great on every device. We offer robust multi-channel and cross channel campaign solutions that enables converting prospects into clients.
Why Appac
We are seasoned pro in digital marketing
We work with some of the great names in the industry
No intuition proven digital marketing strategies and technologies
Focus on conversion, generating leads and ramping up brand awareness And, above all
We produce measurable, actionable and sustainable RESULTS!